All-In-One Wallet
All-In-One Wallet
PRIVATE & CORPORATE DIGITAL ACCOUNTS
Hold an IBAN bank account for USD, EUR and GBP at a Prime bank in London.
Digital KYC onboarding in 30 minutes or less to have the account opened and ready for use
Multi-currency e-wallet in USD, EUR, GBP
Own IBAN for in/outgoing payments
Third party payments via SWIFT, Faster Payments, Sepa, etc.
24/7 support in 4 languages
High deposit/transaction limits for high performing customers
Web portal, Apple/Android mobile app access
CRYPTOCURRENCY TRADING
Buy, sell, storage, deposit, withdrawal, transfer and conversion of crypto into fiat with our all-in-one wallet. We give you full control, back up your funds, and protect them from unauthorized access.
Crypto to fiat liquidations in 30 minutes or less
Internal transfer of crypto liquidation to your digital account / debit card
BTC, BCH, LTC, ETH, USDC, USDT, BAT, PAX, EOS coin options
Web portal, Apple/Android mobile app access
DEBIT CARD POWERED BY MASTERCARD
With the exclusive aluminum debit card powered by MasterCard you have a personal, durable, functional and elegant piece of art.
High transaction limits
Concierge lifestyle services 24/7 support
Personalized travel service with travel discounts up to 40%
Apple & Google Pay (coming soon)
DHL shipping anywhere in the world with tracking number
Web portal, Apple/Android mobile app access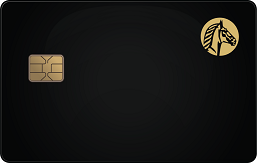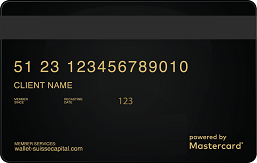 Become Approved Client
To get access to the outstanding
PRODUCTS & SERVICES, please click
on the button below and complete
the online KYC onboarding process.
Aus
TwoThirdCenteredBigSize